Technologies that create a competitive edge ahead of the competition are at the heart of digital business, and exceptional customer experience is what Leaders are looking for in digital transformation. But what does this transformation entail?
With clients seeking faster, more innovative approaches there are many opportunities for companies, but this requires much investment in the necessary technologies, people and processes to drive this transformation and create business value. Investments should include funding for cloud, cybersecurity, user experience, governance of cloud-based assets, and clear visibility into the cost of cloud resources.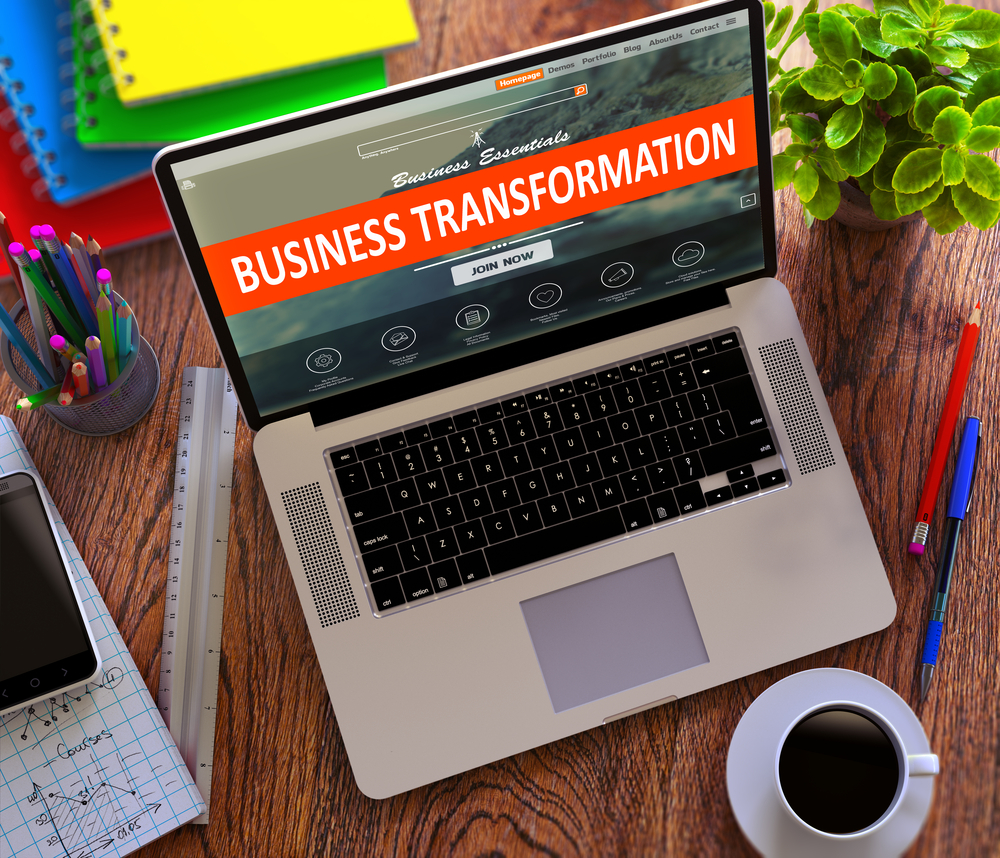 Embracing digital transformation
This seismic change in the way organisations are operating brings additional risks as growing digital footprints attract determined hackers. Security measures are constantly evolving, and it is vital that firms adopt solid strategies that combine people, processes and technology to enable businesses to operate securely to reduce risk and minimise impact. High profile breaches and the introduction of the General Data Protection Regulation (GDPR) brought profound change in company operating methods.
New digital technologies have been introduced to benefit business workflows, employees, clients and partners, and they make a dramatic impact on how a company operates.
Cloud based technologies are becoming vital in the storage of data across the world and the paperless office is now reality. The exponential speed with which transformative technologies are entering the workplace and the ability to adapt, engage, and draw valuable insights from captured data are just some of the key benefits that are helping businesses to grow.
The Digital transformation process is seen as a long-term investment with initiatives set to take over a 50% share of worldwide technology investment by 2023. Indeed, according to recent studies, worldwide spending on technologies and services that enable this digital change is forecast to reach £1.8 trillion in 2023.
Embracing this disruptive technology is no longer a choice but is now a fundamental business strategy that must be interwoven with wider initiatives to address new threats and risks. This means there are more business applications, and more connected devices with a wealth of hidden devices and connectors that in themselves can create other opportunities in the hidden part of business operations.
How ARender contributes to digital transformation
Indeed, Arender's viewer contributes to companies and organisations staying ahead of the competition while ensuring fully encrypted data that is protected from cyber criminals.
The company's products are designed to meet the latest requirements in this digital experience, and the company is partnering with leading editors and integrators to provide full performance when treating documents with the highest level of security against cyber criminality.
There is a whole panoply of benefits for embracing digital transformation. To note but a few:
business workflows will improve,

customers notice and expect on-demand products and services that only the latest technologies can provide;

there is smooth collaboration across departments,

insights in data are greatly improved,

there is enhanced profitability and reduced costs,

enhanced market penetration with informed decision making.
Achieving these benefits can be challenging. Businesses increasingly demand more agile hybrid IT services and agile networking capability. Getting the user experience right is critical in business transformation. It is not just about the usability of applications for employees or external customers, but the experience of working with the IT team and tools.
Arender's focus on operational discipline around security
The need to maintain the operational discipline around security and performance remains a top priority though. One of the biggest problems for many IT leaders is how to place more data at the edge of their networks while keeping that data secure. This requires rigorous enforcement around access, data compliance and shielding from attacks. Securing networks, applications and data is now primordial for organisations and companies.
With the growth of digital transformation, it is therefore vital for organisations to stay ahead in protecting data privacy against hackers who are determined to steal valuable personal sensitive data and other important documents. This requires comprehensive IT asset management with full visibility on devices, data, apps and users.
Meeting stringent GDPR laws and regulations requires the identification of pockets of sensitive data that are residing somewhere in organisations. Technologies such as lexicographic crawling which identify where PII is hiding can provide an intelligence service for businesses. Having the ability to apply a rapid response to client requests to delete sensitive personal information, and meet regulators demands for proof of data protection and the quick mitigation of exposures before hackers can gain unauthorized access, is one of the top priorities for organisations.
When it comes to embracing digital transformation, organisations need to be dynamic in considering all components of the digital age in their business operating strategies while keeping a watchful eye on criminals that have migrated into the cyber sphere too. For where creative innovation walks, a shadow will follow.
Would you like to find out how ARender security and privacy features can help you improve your customers' experience?
Sign up now to see a security-oriented demonstration!