Finding the right SaaS software to meet client demands is key to a successful business.
Who needs complex software, difficult functionalities, slow download times, difficult visibility of documents?
Not many people do, so finding the right compromise to help employees offer that extra gem for their clients is of paramount importance.
Our mantra has produced customer-oriented features adapted to your business needs. All features have been designed to seamlessly integrate with your ECM solutions, improving both your workflows and processes.
The key point is that we want to make work easier and faster for users to help increase their productivity.
Easy access to the content
Using a powerful content management solution that provides easy access to the content that is processed is one of the key features that users need when working on all sorts of documents for different sectors and uses.
However, with the multiplication of many different document management solutions, too many formats are being produced which although gives freedom of choice and has broadened the range of documents available, it significantly reduces productivity.
The ideal SaaS software should look into centralizing information for organizations.
One single solution grouping all employees and customers' activity is much more effective than a whole host of solutions requiring frequent switching between them.
Speedy visualization of all document formats
Performing SaaS software should provide speedy visualization of all document formats which enables users to work quickly without having to first download content and open it in native applications.
Slow performing applications wastes time and cause much frustration, especially if a client is waiting for a fast turnaround or contracts need validating before finalization.
Lost minutes result in low profitability, slow processes, client dissatisfaction and even bad overall reputation.
Other criteria that is critical for businesses is the bandwidth consumption which is expressed as a bitrate and measured in bits per second.
This important indicator interprets the efficiency of a line of business. Companies need to identify how long it takes to download of certain content into their native applications and how much bandwidth is consumed, because this can directly affect a company's results later down the line.
One ideal content viewing solution that centralises information is ARender, a SaaS software solution that has been developed for main EDM applications: Alfresco, Documentum, IBM (formerly Filenet), Nuxeo, Sharepoint, etc.
ARender meets all the latest requirements that employees and clients require in a powerful viewing solution.
This software integrates seamlessly with all content management solutions and makes life so much easier and cost effective for businesses.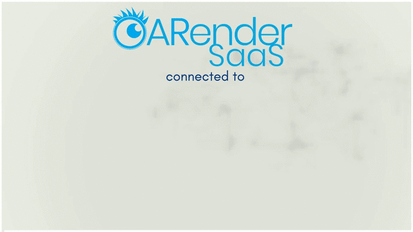 Indeed, the performance of a solution is evaluated as soon as it is installed. Sometimes this evaluation can be difficult to achieve in large matrix organisations, but with ARender this problem is almost non existent as there is nothing to install on the user's workstation.
As it is a 100% web-based solution that can be accessed from any browser and from any document solution it integrates with, ARender is ideal for facilitating distant working out of the office.
It provides high content display speed, showing documents in less than 250 milliseconds.
By using special document streaming technology, ARender dispenses with the need to download documents as content is displayed at high speed and avoids the need to exit the document to be able to open the content in its native application.
Relying on content stored in the Cloud
With customers waiting for efficient turnarounds, and with most work these days relying on content stored in the Cloud, which in itself involves high costs in storage, software that incorporates technologies that meet the above mentioned needs and criteria are in increasing demand.
In addition, the secure access of content is of vital importance today, with cyber-security breaches on high increase. ARender technologies offer this feature which meets PII compliance for sensitive documents as it tracks the interactions of authorized and non-authorized users and limits downloads and printing as required.
ARender incorporates other high performing features including great specific rendition architecture which transforms a document into a format that can be read at speed immediately, thus enabling several hundred people to look at documents at once.
Good results in performing SaaS software is translated by the amount of satisfied customers. With over 150 references and 650,000 users, ARender is a highly sort after SaaS software that is recognized internationally and integrates with Alfresco work using specially designed connectors.
Over the past year Arender's partners have experienced a 27% average revenue growth when embedding ARender technologies.
Indeed, each subscription deal increases partners' gross margins from 27 to 37 points. Offering partners access to resources, training and certification programs designed to acquire capabilities in vertical segments, ARender goes that extra step further in helping its partners and clients to stand out from the mass.