Go Paperless
In this guide, we will realize a paperless project through the transformation of document visualization and processes.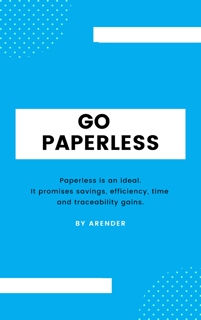 We will highlight:
√
The benefits of a paperless office
√
The road to transforming document processes with a document viewer
√
The necessary features to to carry out the transformation of content services
√
Document processing by example
"We chose ARender for its recognized expertise in ECM projects and for its range of products facilitating the implementation of paperless projects.
It's also the light client-viewer which convinced us. Its range of functionalities dedicated to business uses is a definite asset."